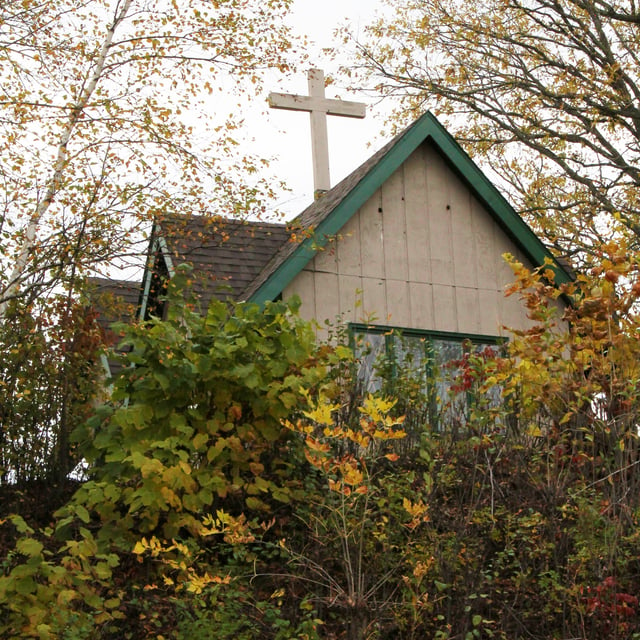 Hey followers. Wow, what beautiful weather for November! I can't remember the last time it was this nice this late in the year. Maybe the mice (at home) I am catching know something that I don't.
Our campus is really transforming! The new light pole banners are up on the new road coming into the campus, and they look awesome. Thompson Hall is looking fabulous! West Hall will be demolished this week. Things are really taking shape.
This leads me to thinking about my favorite spot on campus: the little chapel that overlooks Lake Marquette. It is an awesome place to just hang out and talk to God. Quiet, serene, you can feel the Spirit move in that place. Solitude is a catalyst for effectively being alone with God. It is completed in silence as one focuses on the Lord.
Silence is an opportunity to grow your intimacy with Jesus, to let go of the day and simply seek Him. If you are looking for a place to be alone with God, I would highly recommend the Oak Hills Prayer Chapel.
"Be still and know that I am God!" Psalm 46:10
Blessings,
Mike (Mookie)
 Back to Real Faith