Films, Friends, and Philippians: Small groups at Oak Hills have a little bit of everything!
As a part of our Community Life Hour (CLH) here at Oak Hills Christian College, we purposefully take one hour out of the week to meet together and spend time doing things we love with people we may not usually hang out with. It's just a part of what makes Oak Hills not only one of the great Minnesota community colleges, but also one of the best Christian universities in the region.
Nearly every Wednesday morning during second semester, we engage in Small Groups, led by either students or staff members. The group leaders choose what their groups will be about, so different themes happen with during different years. However, you can guarantee that there will be something fun for everyone. This semester, there is definitely a wide variety of groups going on any given Wednesday all across campus. It's a great way to build relationships and meet new people!
In one of the classrooms, there is the 'Games and Snacks' group, which is led by our beloved librarian, Keith. He brings in a stack of board games, puzzles, and interactive games (such as Catch Phrase, a group favorite) into one of the classrooms. There are always delicious homemade baked goods, too - donated by one of the other staff members who is a part of the group. You can always tell exactly where they're meeting, because the laughter and shouting and playful banter can be heard across the building!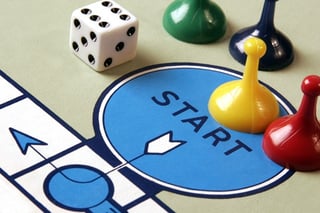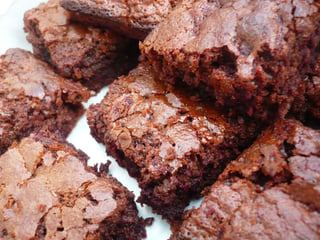 Right next door to Keith and his board games is the 'Bible Study Video Series (and Discussion)' group. This semester, they are going through the series "Philippians: To Live is Christ, To Die is Gain" by Matt Chandler, the pastor at The Village Church in Dallas, TX. The group watches one episode per week and then has in-depth discussion afterwards - the video content is always challenging, so there are plenty of thoughts to share!
And then there is the hands-down goofiest group, the Fix It Films crew. This acting group writes and produces their original videos that are never even remotely similar to one another - and you never know quite what to expect from them. From hosting their own game show, to writing and performing a rap about a garden gnome, these students take creativity to a whole new level. Want to see what we mean? To watch one of their newest videos, "Crafts With Kansas":
Our close-knit community is strengthened when we laugh and learn alongside one another, whether by writing and performing a crazy script, trying to describe an orange without using the word "orange", or asking the hard questions in life, such as "What does it really look like to have a hunger for the Lord, according to the apostle Paul?" Small groups also give students an opportunity to step up and lead in a short-term, low-pressure setting, when they feel called to do so.
Visitors are always welcome to participate in CLH and our Small Groups! For more information about christian college student activites just contact us and start the conversation today! Ready to visit? We do campus tours on the 1st and 3rd Fridays of every month. We'd love to have you come attend a class or our fellowship hour. Just let us know you are interested and one of our staff will email or call you right away.
 Back to Real Faith