---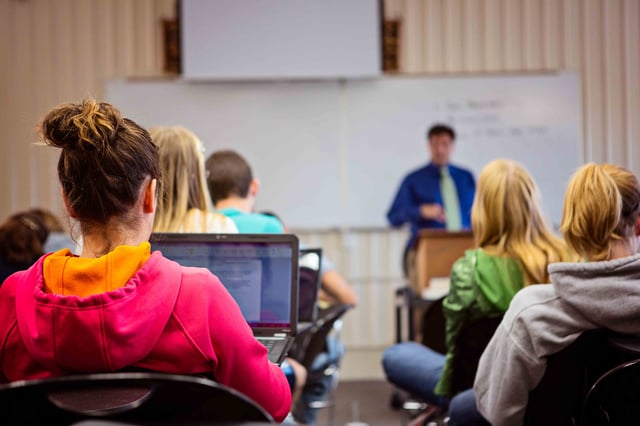 Matt Myrick, Oak Hills Christian College admissions counselor has some great advice for Christian students looking for financial aid. Watch this blog for more information on filling out the FAFSA, finding government based aid, and applying specifically for Christian college grants. For now, follow these three tips to get the Christian college scholarship process started.
---
Tip #1: Apply for Financial Aid Early
Did you know that some forms of financial aid are first-come, first-serve? This is especially true about financial aid that the institution themself awards. Students who apply for it earlier in the year will typically receive more in financial aid than those who procrastinate until the end of summer.
Tip #2: If You Don't Know, Just Ask!
Financial Aid can be tricky business. Sadly, many students miss out on opportunities because they may not understand whether they qualify for a particular scholarship, or because they cannot find an application initially. If you have any questions at all, feel free to call 218-751-8670 and ask for the Financial Aid or Admissions. Or, send an email to Matt at the Office of Financial Aid now.
Tip #3: Always Apply For Scholarships!
Even if you are not positive that you are eligible for a scholarship, it never hurts to apply. Students who are proactive about finding additional types of financial aid can save themselves thousands of dollars per year!
---

Congratulations!
You are one big step closer to getting into college, and to finding the federal and Christian financial aid that will help you stay in!
For more information about Christian financial aid resources, scholarships, and answers to any of your concerns, go to our Financial Aid page. Or you can contact us directly and start the conversation today!
---
Think you might be ready to check out the place in person? We do campus tours on the 1st and 3rd Fridays of every month. These include meetings with staff, faculty, students, and even attending a class or our fellowship hour. We'd love to have you come visit anytime. Just contact us now.
---
 Back to Real Learning