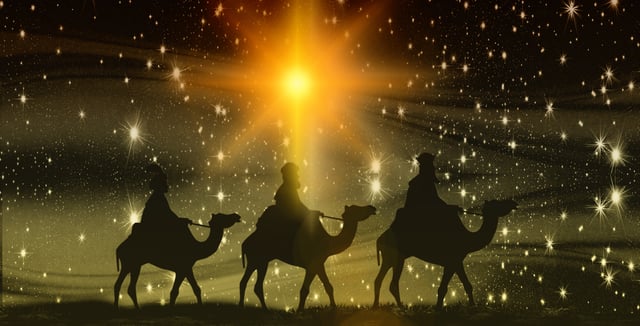 Isaiah's prophecies of the birth of the Messiah had been written about and studied for almost 700 years before the angel came to Mary, informing her that she would give birth to the son of God. Can you even imagine what must have gone through her head at that moment, or how Joseph must have felt when Mary told him? Yet God knew of his perfect plan and how all the pieces would fall into place. It is amazing to read the Old Testament prophecies and realize how accurate they turned out to be.
The prophet Isaiah gave five names to the coming Messiah:
Wonderful
Counselor
The Mighty God
The Everlasting Father
The Prince of Peace
These names for the savior do a spectacular job of describing our Savior in all his glory. Just as the star led kings and shepherds to Bethlehem, may you be filled with splendor and hope in this final week of anticipation before we celebrate Christ's birth.
Advent Week Four
Read: Isaiah 9:1-7 (remember the covenant of David)
Sing: Mary Did You Know?
Remember: God's good and perfect plan was able to be fulfilled because of Mary and Joseph's obedience. Are you actively responding to God's call on your life?
 Back to Real Faith