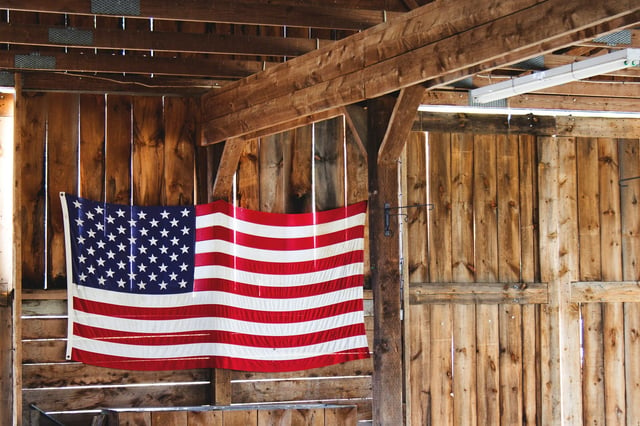 In the 2016 presidential election, which will undoubtedly be a historic moment in America's history regardless of the outcome, how should Christians conduct ourselves? How are Christians to act when the media paints us as discriminatory and extreme? Christians face constant scrutiny and the world is looking to us as we react to this election season.
This is a great time to assume the identity of being "in the world, but not of the world," as Christians are fond of saying. We are ambassadors for Christ's Kingdom and our job is to be a light in the darkness of this world. Society may never have a positive view of Christians, but that's all right.
Additionally, we should remember that we are called to love one another, regardless of who we're voting for. We are not to speak with hatred about anybody, including political candidates and his or her supporters. Politicians are humans, which means they're imperfect sinners like everyone else. Romans 13 reminds us that leaders are appointed by God and we are called to submit to governing authorities.
As Chuck Warren (pastor and author of The Purpose-Driven Life) states in this article, "Realize that throughout history, God has even used bad leaders for his purposes. God is still in control. He's still on the throne. God used Nebuchadnezzar, who in no sense was a Christian believer, to accomplish His will. God used Pharaoh. Shoot, God used Caesar to make a census that got Joseph to go back to his hometown to fulfill a prophecy of Jesus being born in Bethlehem. The Bible says the heart of the king is in the hand of the Lord and He turns wherever He wishes. So my God is bigger than who's running for office."
Romans 13 goes on to say, "Because we belong to the day, we must live decent lives for all to see." So although we are not "of this world," let's let our love for one another set us apart from the evil in this world. Let's go a step further and lift up our politicians, representatives and lawmakers in prayer, regardless of who is elected. God can use anyone as an instrument for His purpose.
 Back to Real Faith