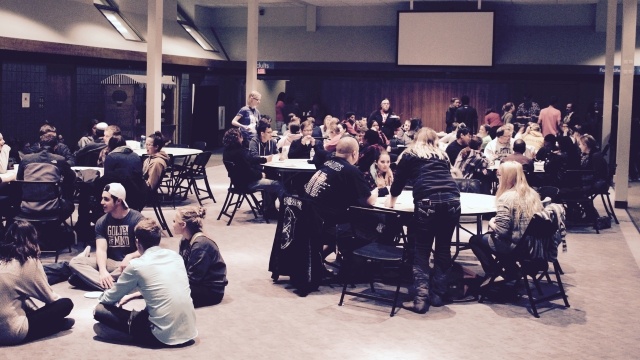 Oak Hills likes to be involved with the surrounding area ministry and the community as a whole. During the summer break if you're staying in the area you may want to check out Compass. Compass is a young adult worship group put together by the Evangelical Covenant Church in Bemidji.
Compass gathers every Wednesday night at 8:30 for worship, teaching, small groups, and dessert. In addition to gathering on Wednesday nights, Compass also hosts other group events like bonfires and various community projects.
Many Oak Hills students and alumni are a part of Compass throughout the year to connect with others outside of Oak Hills who wish to deepen their faith through fellowship. If Compass sounds like a good fit for you, check out their Facebook page.
 Back to Real Faith