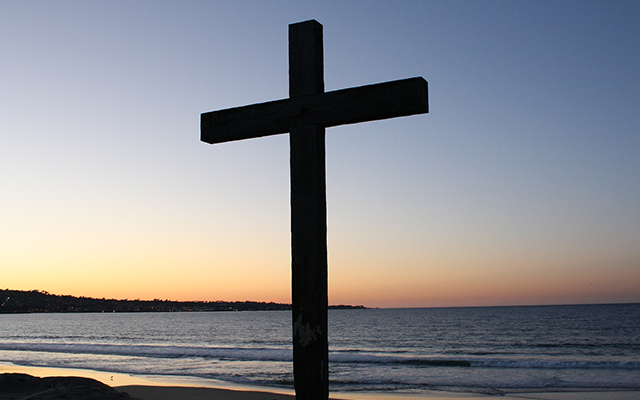 Millions of people around the world celebrate Easter Sunday, the Christian holiday in which we remember Christ's crucifixion and rejoice in His resurrection. For us, Easter is the most significant holiday in our Christian faith. For much of the world, Easter is the second-highest grossing holiday for candy sales.
In correlation with Passover, Easter has been observed by Christians for almost two thousand years! So why do so many people skip over the true meaning of Easter and default to jellybeans, eggs and bunnies? We're quite certain there is no mention of an Easter Bunny in the Bible.
Historically, it is thought that German immigrants brought their tales of an egg-laying hare to the United States in the 18th Century. Bunnies and eggs are a sign of fertility so it made sense to concoct a symbolic myth to celebrate during spring. It is also documented that eggs were a food which early Orthodox Christians were supposed to avoid during Lent, so they celebrated by painting eggs and eating them on Easter.

While it might be confusing and frustrating to try to teach our children the true meaning of Easter amidst the brightly colored distractions all around us, there are ways we can celebrate more recent traditions of Easter without abandoning our core Christian beliefs

Spring and Easter Signify Rebirth and Renewal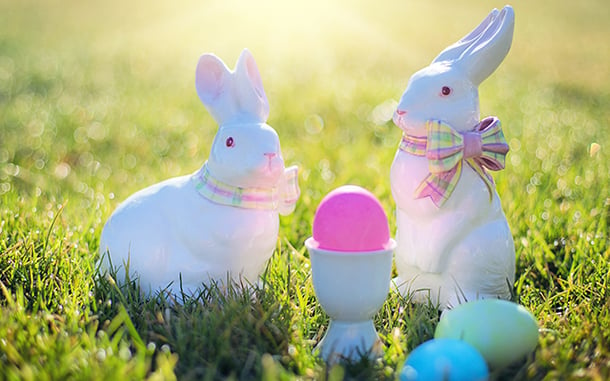 We admit, it's probably easier to illustrate joy and rebirth with colorful eggs and bunnies as opposed to a cross and an empty tomb. Find creative ways to bring the focus of secular Easter symbolism back to Jesus. For example, an empty plastic egg can symbolize the empty tomb. Sweet treats brought by the bunny could represent the sweetness of new life gifted to us by our Savior.

We have been delivered from our sins and death by the sacrifice and glory of Jesus. His resurrection from the grave is really something we Christians celebrate in our hearts year round. On behalf of Oak Hills Christian College we want to wish you a happy Easter! He is Risen!

We were therefore buried with him through baptism into death in order that, just as Christ was raised from the dead through the glory of the Father, we too may live a new life. - Romans 6:4 NIV
 Back to Real Faith