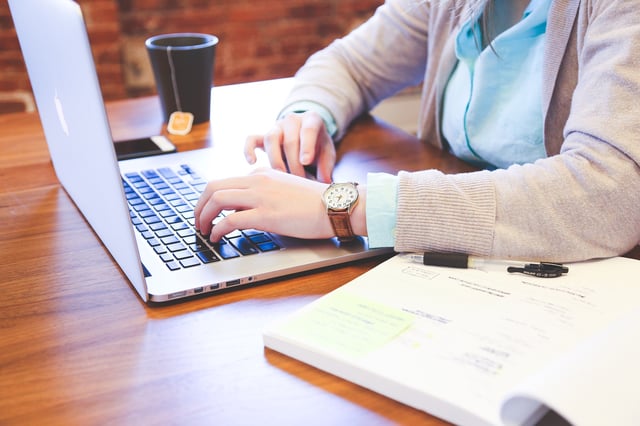 Oak Hills Christian College offers amazing and diverse ministry programs from youth ministry to camp ministry. But why choose a Christian college if a student wants to work in a secular field, such as business administration or addictions counseling?
At Oak Hills, we view majors and jobs as a calling that can be used for the growth of the Kingdom of God. It is only when we all begin to see our everyday work as critical and in the glory of God that the gospel will be preached robustly. God is sovereign over where we have been placed in our neighborhoods and workplaces.
Whatever vocation one may choose, our biblically-based programs raise up young students who know and love the Lord and thoughtfully engage in the broader intellectual conversation. We search for ways to equip students with both intellectual integrity and biblical perspective required for successful future individually, and in the name of God.
Hear from our very own alumna Carrie Czyscon who found God's way in her profession:
I would like to share with all of you what I have been up to after graduating from OHCC. I currently work at Central Montessori Elementary in Forest Lake, MN as a special education paraprofessional. I'm also 2+ years into my master/special ed teaching license. I always knew I wanted to work with God's people but didn't know the avenue. While completing my internship within the Forest Lake District I fell in love with special education. I finally landed this paraprofessional position and fell in love. By becoming a teacher I believe that God will use his light and shine it to others who may not have ever seen it.

I loved my time at OHCC. I'm also so very excited about Thompson Hall. I know that God has opened the door to something truly amazing and I can't wait to see it unfold.
Blessings, Carrie Czyscon (Geving)
 Back to Real Faith