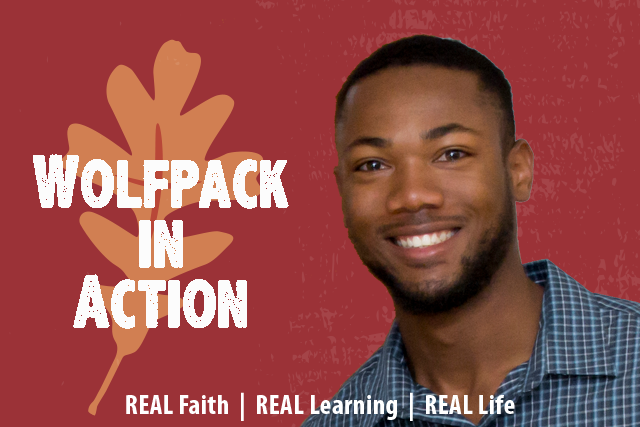 Why did you choose Addictions Counseling as a major?
I am passionate about helping people who are struggling with drug addiction. Consequently, getting my major as a Substance Abuse Counselor really equipped me to adequately serve and save lives that could have been destroyed by the disease of addiction.
What would your ideal career path look like and what are your plans after graduation?
My ideal job would involve training other Chemical Dependency Counselors in becoming cross-culturally competent. During my senior year at Oak Hills, I've had the privilege to speak at the Minnesota Association of Resources for Recovery and Chemical Health (MARRCH), where I discussed how addiction treatment professionals could better work with Afro-Caribbean immigrants.
After Graduation, I traveled to Haiti to assess the drug addiction problem, and develop a treatment program that will meet the needs of the people struggling with drugs addiction over there. Currently, I am working towards certification and licensure in my field.
How has Oak Hills uniquely prepared you for a career in this field?
Oak Hills equipped me to become an amazing Chemical Dependency Counselor by introducing me to professionals in my field. Volunteering is a huge part of education at Oak Hills, and I was able to network with mental health program directors and gain hands-on experience.
What memories will you take with you from OHCC?
I enjoyed visiting former President Hostetter's House for Cookie Night. Dr. and Mrs. Hostetter would often invite students for the best chocolate chip cookies, and we played ping-pong as a group.
Any additional comments?
When you attend Oak Hills, you become part of a family. The faculty builds strong relationships with the students and they know us by name. Oak Hills is a great place to be and I would recommend anyone who's looking for their greater purpose in life to go there; God has a way of using Oak Hills' teachings to communicate to students on a daily basis.
 Back to Real Learning