Alumni to Celebrate Oak Hills' 90th Anniversary
CELEBRATING THE PAST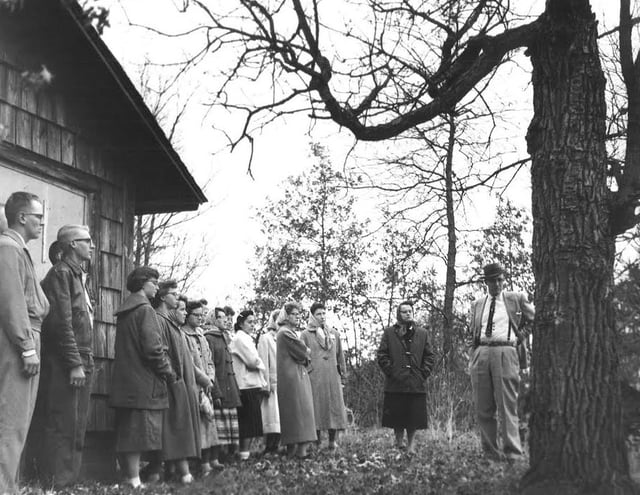 90 years ago six men met under a large oak tree and prayed, "Lord, give us this land." They asked God to give them this piece of land for a Christian camp and training center. They raised $250 to purchase 14 acres of shoreline on Lake Marquette. The dream was fully realized the next summer when Camp Oak Hills was born, followed two decades later by the opening of Oak Hills Christian Training School.
PRESENT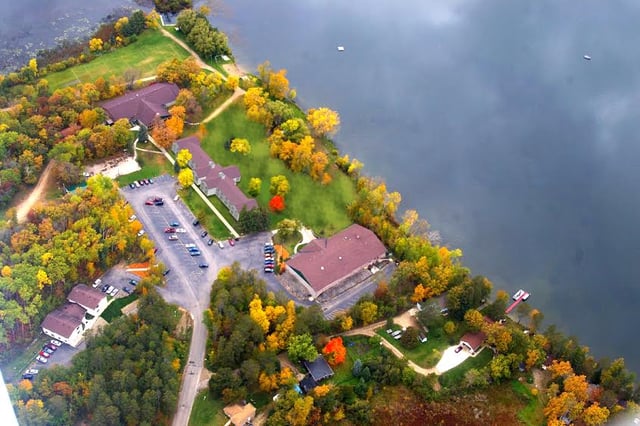 Today Oak Hills Fellowship occupies more than 185 acres of land and includes Oak Hills Christian College, Camp Oak Hills, and the Center for Indian Ministries (CIM) which was founded in 1987. In 2006 CIM proudly opened the Mokahum Ministry Center, a campus on the Leech Lake Indian Reservation in which Native American students from around the country are trained in discipleship and ministry.
With traditional and online programs available, Oak Hills Christian College offers 11 Bachelor degrees, 7 Associate degrees and a 1-yr certificate in Biblical Studies. While the name of the college and academic criteria have changed throughout the years, the original purpose of teaching and equipping men and women to be effective servants of Jesus Christ continues to guide us.
ANTICIPATING THE FUTURE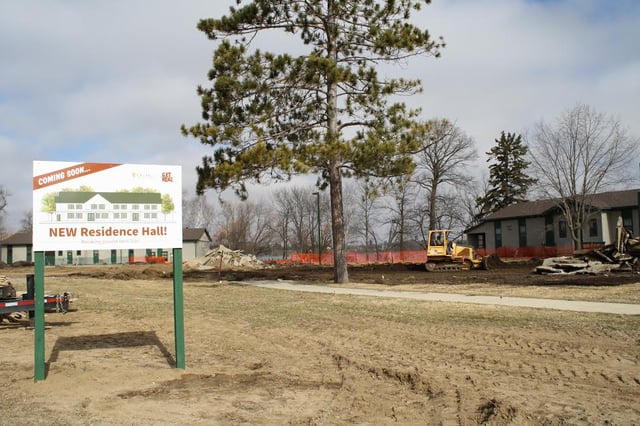 When you visit Oak Hills, you'll immediately notice some big changes. Construction crews have been working on widening the road into campus, as well as adding sidewalks and street lamps. This project will make our campus a lot more safe for pedestrians. We also recently began construction on a new 46-room residence hall, which is scheduled to be move-in ready by Spring 2017 semester. This is phase one of a comprehensive 25-year campus-wide development plan.
LET'S CELEBRATE TOGETHER AUGUST 26-28!
We think this is worth celebrating! Anniversary Weekend is set for August 26-28 and will give you and your family an excuse to return to the northwoods for a relaxing, fun-filled, nostalgic weekend along the shores of beautiful Lake Marquette.
This year's key speakers include Kenneth Wold ('61), Mark Hovestol ('76), and Zach Marino ('06). You can check out their bios and the schedule of events on the Anniversary Weekend brochure. You'll get a chance to reminisce with your buddies from school, spend time at the beach, sing in Mr. Wold's choir, participate in workshops, go for a pontoon ride, and so much more. At Saturday's catered banquet you'll learn more about what we believe God has in store for the future of Oak Hills Fellowship.
SO GET REGISTERED AND GET ON WITH YOUR SUMMER. SEE YOU IN AUGUST!
 Back to Real Life