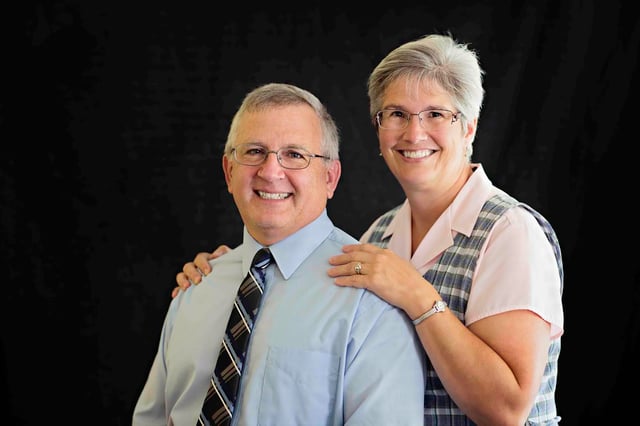 It was a wild ride full of adventure, for the most part. There were amazing highs and precipitous drops accompanied by abrupt and sudden changes of direction. There were moments of sheer terror and moments of utter exhilaration. On the other hand, although rarely, it was sometimes languid and slow, tedious even. So what am I talking about? Whitewater rafting? Riding a roller coaster? Helicopter ride?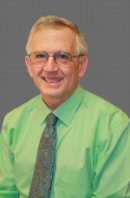 Dr. Steve Hostetter
No, I'm talking about my 9.5 years as President of Oak Hills Christian College.
Yes, my years as President were filled with ups and downs, highs and low, and unexpected twists and turns. Some plans were realized and others abandoned. People came and people left. As I reflect on these years and in light of my impending departure, a few thoughts come to mind.
First, through it all God has been faithful. He has been my rock, my fortress and my help in the deepest valleys and on the highest heights. God has always been there, available and accessible, caring, comforting, challenging and convicting with both compassion and grace.
Second, God is good. It really is true and not just a pious platitude. In both the thick and the thin, I can say with confidence that "God is good." In nearly every circumstance, God's goodness was evident, sometimes it was obvious and other times it was incognito.
Third, lives have been transformed. Students continue to enroll and graduate, well, at least many of them graduate, eventually! Over and over again, I've seen God radically change lives for his honor and glory. It has been a tremendous privilege and great joy to be used of God in some small way to effect such transformation.
Finally, people count. Everyone is significant – students, staff, faculty, spouses, parents, donors, board members and more! Everyone! When I think about what I will miss most after leaving Oak Hills, it's the people. We love the people here and will miss them dearly. When all is said and done, it's the people that really matter.
These are just a few thoughts I have as my wife and I close this chapter of our lives. So what do the opening pages of the next chapter look like? Thanks for asking! We will be moving to . . . get this . . . Honolulu, Hawaii where I will be serving as Vice President for Academic Affairs at Pacific Rim Christian University. We are the envy of many! Our move is bittersweet, sad because we are leaving a people and ministry we love, and eager because we are anticipating what God has for us next.
Isaiah 61.3 and provide for those who grieve in Zion—to bestow on them a crown of beauty instead of ashes, the oil of joy instead of mourning, and a garment of praise instead of a spirit of despair. They will be called oaks of righteousness, a planting of the Lord for the display of his splendor.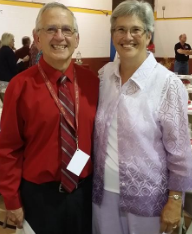 Brenda Hostetter
I have worked part-time at Oak Hills for 11 ½ years. As with every job there are positives and negatives. The positives are the great staff people that I have worked alongside. I have greatly appreciated the flexibility of my job schedule and the great variety in the tasks that I did. Playing the piano for the Oak Hills choir under the direction of Mr. Wold and traveling on the 2 week tours was a highlight. Cookie nights, floor hockey, and activities with students are also great memories.
The main negative since I work with student accounts is having to bug students to pay their school bill. Having to send a student's account to a collection agency is not fun, if only they would make regular payments!
I am very thankful for my time at Oak Hills and trust that my small part has helped to develop students that will be "Oaks of Righteousness".
Aloha 'oe Farewell to you
A hui hou Until we meet again
---

 Back to Real Life