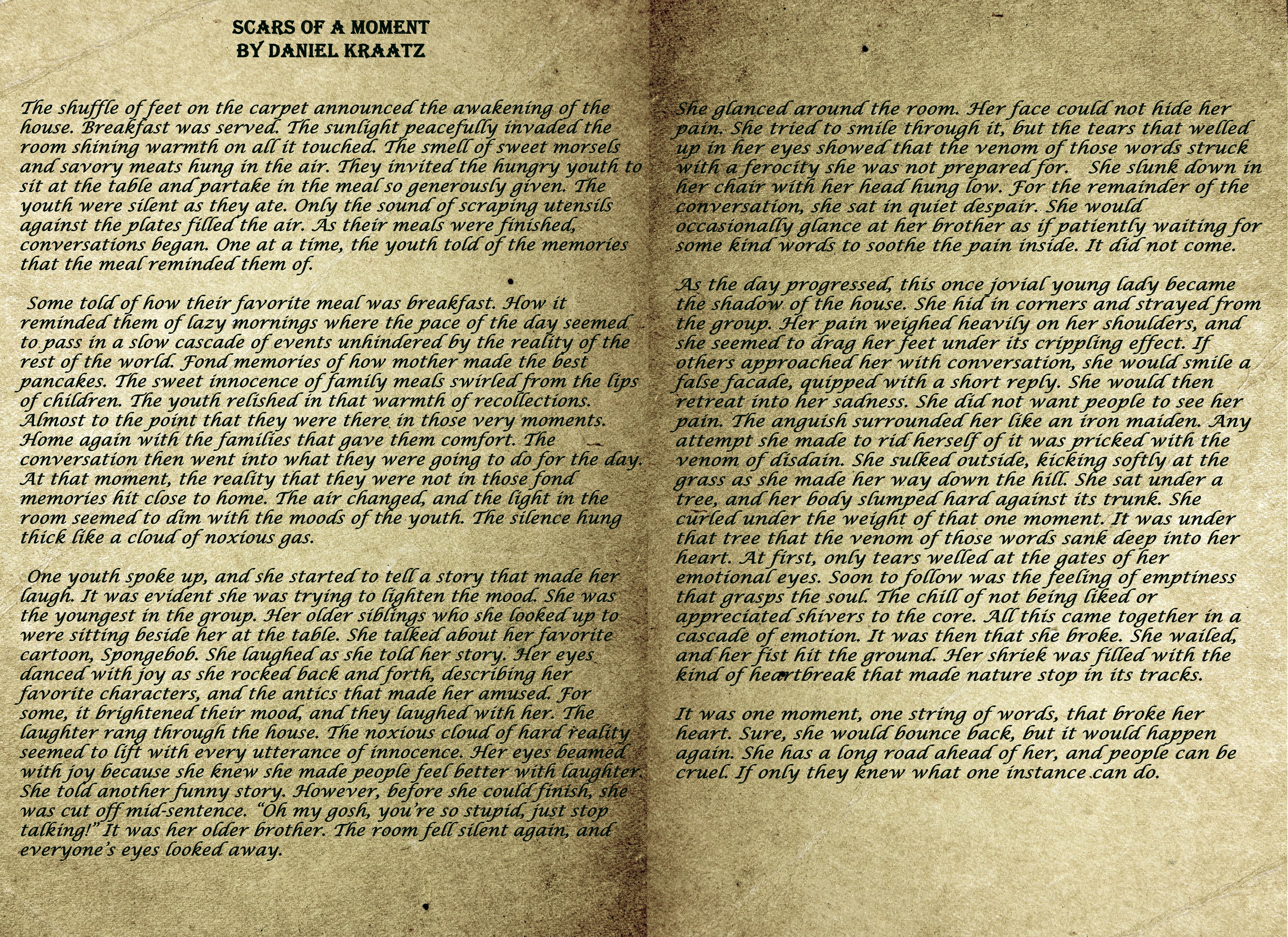 I am excited to announce the publication of the first Oak Hills Literary Journal- Heart Currents. In my five years at Oak Hills, I have been impressed with the interest in creative writing, on the part of numerous students, and the quality of their writing talent. I have met a number of students who are working on novels, writing poetry, or working on creative nonfiction in their spare time, in addition to their studies, work, and other pursuits. And I am so thankful that we were able to launch the journal this year as a space where they may share their hearts, talents, and faith. The stories and poems within the pages of the journal are messages of real life, real struggles, and real faith. And the journal is a space of real learning and sharing, with a touch of fiction added in.
As a part of this post, I would like to share with you the winning story from our writing contest: "Scars of a Moment" by Daniel Kraatz. In conjunction with the journal production, we held a contest for the Best Overall Writing Winner. I selected five semi-finalist works and forwarded them to Dr. Carol Ann Russell, Professor of Creative Writing, at Bemidji State University. She selected Daniel Kraatz's poignant non-fiction piece, "Scars of a Moment," as the Best Overall Writing Winner, and Nick Vangrinsven's fictional "Legends of Lunaris – The Capitol" as Honorable Mention. Daniel's story reminds us of the damage a few words can do.
The journal, Heart Currents, with its color cover, is available through the Oak Hills Bookstore for $4.00 plus tax. I encourage you to open its cover, reads its pages, and enjoy this showcase of student talent.
Blessings,
Dr. Sherry Shindelar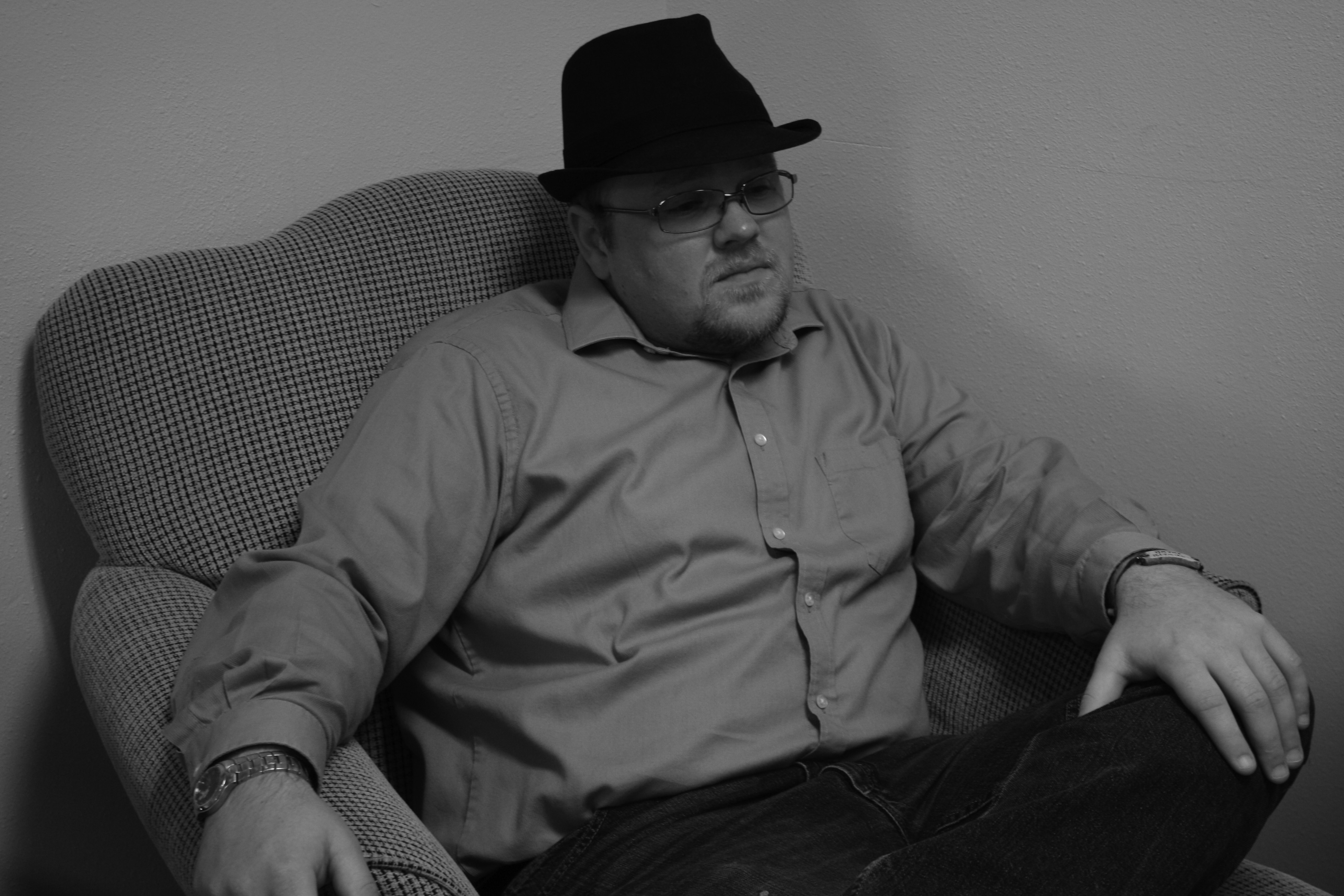 Daniel Kraatz
 Back to Real Life