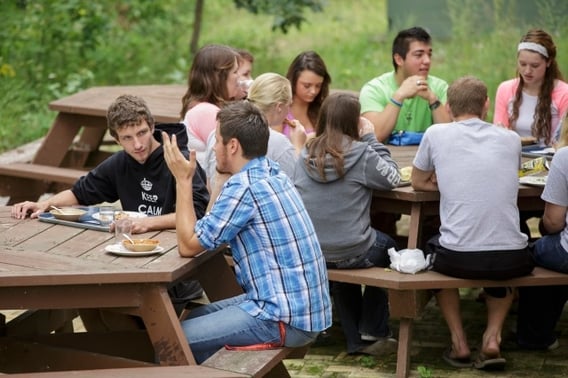 God has great things planned for you. Deciding what to do after your high school graduation is a tough decision to make. Should I go to college? What college should I go to? What degree is right for me? Pray about these questions. The answers will come from the Almighty. Please know that Oak Hills Christian College is still in the midst of taking applications. We believe in God's timing and not our own. We understand college is a big decision and there may not always be a clear path to an immediate decision, but we will anxiously wait for the conclusion the Lord has for your life.
Oak Hills is a small private Christian college in Bemidji, MN, located on beautiful Lake Marquette. Applying to college can be scary and nerve racking as you wait for that acceptance letter. Don't overthink it -- you don't have to be rich or a 4.0 student to attend Oak Hills. We have great scholarship and grant opportunities to help make college affordable.
A midwest Christian college, Oak Hills is a four year degree institution. We offer an array of undergraduate degree programs. We primarily focus on ministry which include Pastoral, Youth, Intercultural, Biblical Studies, Business, Psychology, Sports Management, and Addictions Counseling. All of these programs are offered on campus. We have Leadership in Ministry and Business Administration in both associate and bachelor degree programs. Check out all of our programs to find the best match for your life goals.
Align your faith and education. Consider Oak Hills Christian College when deciding where you want to attend college. We feel your education should be a bit more personalized. To ensure you feel right at home here, please chat with one of our Admission Team Members to receive more information or to schedule a tour.
 Back to Real Life