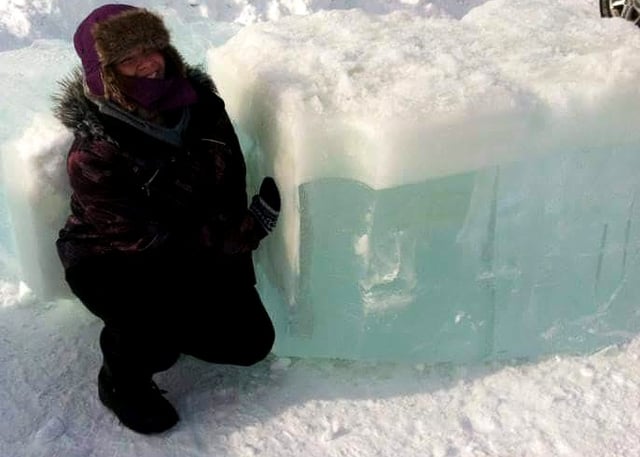 As I made my way through college I made plans to be a career women and live in Bismarck, North Dakota. This made total sense to me because I am originally from there. God must have laughed out loud. Soon before my plans were finalized, I met the man who is now my husband. Where did the Lord take us you may ask? Definitely not North Dakota. We live in Northern MN. Bemidji, MN to be precise. I thought what in the world am I doing here?! There is nothing here! Oh boy was I wrong. Northern MN is definitely God's country. In a nut shell you get trees, lakes, beaches, wildlife, sunshine, rain, snow, and four very different types of seasons.
The first fall I spent in Bemidji my husband introduced me to Ruffed Grouse hunting… what are grouse? Well according to Merriam Webster they are various chiefly ground-dwelling birds (family Tetraonidae) that are usually of reddish-brown or other protective color and have feathered legs and that include many important game birds. They are exceptionally smart and handsome birds and very hard to see. Quite the challenge to hunt, but the experience alone with the leaves rustling from wildlife and the trees changing colors into the warm orange and yellow hues is breath taking. Don't worry all of the birds I shot at were completely safe.
Next comes winter; miserable, cold, and relentless, bone chilling winter. Yes, unfortunate or not it comes with the territory. Now you can sit and be grumpy about it or compile a list of what is so wonderful about winter. When the ice is thick enough and the snow is piled high, there are many things to do. You can ice fish, ice skate, ski, sled, in a motorized one or on an inner tube, drink hot chocolate, curl up in a blanket and watch the snow fall, build a snowman, and even make snow angels.
Bemidji also puts on several events to help the winter go by fast. First, the Night We Light parade goes on in November. I can describe how pretty this is but why spoil it? You have to come and see it for yourself! Then, in February, Bemidji hosts an event called Winterfest. Curling and hockey teams compete, and corn hole (or bean bag toss) is a big deal with competitive teams battling out who's the best of the best. The Polar Plunge (yes there are rescue services nearby) occurs, and wow do people get all dressed up and make a big deal about it. Whether you participate or cheer from the side, it's a fun event to fight the cold gust of wind. So, make the most of it and it will pass quickly (Time files when you're having fun).
After winter leaves, spring comes and you can check out the State Park and go on a Bog walk to see our state flower (the Lady Slipper) in bloom. Then you can take a boat out and fish or cast a line from shore. You can also participate in Looping Lake Bemidji in June.
Summer time can be filled with paddle boarding, canoeing, and checking out local shops and eateries. And Bemidji, the town that knows how to celebrate, throws countless festivals such as Art in the Park(July), Dragon boat Festival (August), and county fair (August). However long you decide to stay in Bemidji, preferably four years or longer, it is a welcoming city that is full of friendly people, fun activities, and beautiful scenery.
Now I know you're wondering when you can move here. Great! I have successfully convinced you to like the idea of living in the tundra. Let's move on to the real reasons of why you should choose Oak Hills as a college. At the end of Oak Hills road you will find a little but mighty campus designed by the Almighty himself. Oak Hills Christian College campus is in a great location. We are tucked away in a very serene spot with woods all around us on the private, beautiful Lake Marquette. With 185 acres of shoreline to run around on one can't complain. Just the other day I saw a Loon, Eagle, Pelican, and Perch in a matter of minutes. Can you think of a place other than maybe the Amazon or a zoo where you will come across that much wildlife? This is where you will truly begin your adventure with God.
First, we are small and when you come, you are part of a family. It may not be your "real" family but everyone here treats you like a brother or sister because that's how we all are in Christ's eyes. You will get personal attention from faculties, staffs and students. Everyone knows your name and the price you pay is worth every penny. You become an OHCC family member who is irreplaceable.
Oak Hills is a place where you can really dive into God's word, enjoy the scenery, have plenty to keep you busy, and truly live for Him each day and enjoy a beautiful area all in four years. I encourage you to check out our website. What are you waiting for start applying today!
 Back to Real Life