---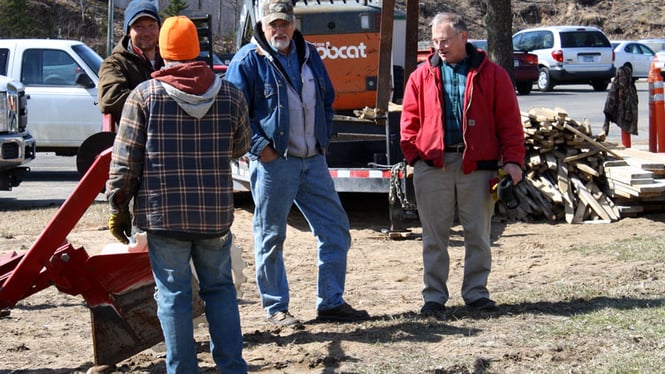 HOORAY for Real Transformation! New construction has begun at Oak Hills.
The crews have started tearing up sidewalks and are currently digging for the plumbing. The official groundbreaking is going to occur on May 7th right after this spring's wonderful Senior class graduates! When it's done this project will help make Oak Hills one of the nicest Christian colleges in Minnesota.
It is an interesting concept, watching the crews work while I should be doing work in my office, but seeing the start of this new building is too exciting of an experience for me. I've watched many students on the front porches of current residence halls watching the crews too. Maybe I should tell them to do their homework? I think they are just as excited to be moving into the new space as we are to see the new building go up. This is a great step to improving Christian college student life. Currently, many of our younger students are staying in halls that were originally built in the 1950's. As we continue to work towards our goal of being one the country's top christian colleges, this upgrade is perfectly timed.
---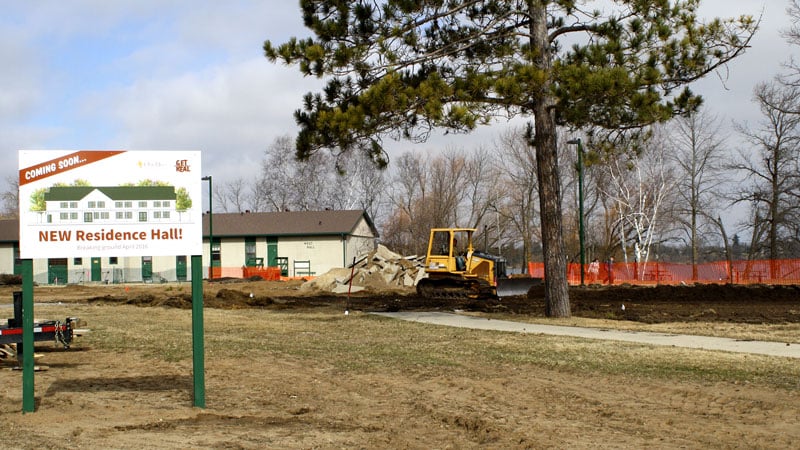 The new building is going to be awesome!
There is going to be a total of 46 rooms in the new building which provides enough space for 88 students. As far as Minnesota community colleges go, our students will be tasting the life of luxury when living on campus! They will have an A/C unit in each room, floor heat, and a bathroom! That means no need for shower shoes or trying to remember everything on your way to the floor bathroom. There will also be a 2 story commons area for the students, which not only looks awesome architecturally but provides amazing views of Lake Marquette.
---
Stay tuned here for more updates on the transformation of our beloved campus. In spite of construction work this summer, we'll be fully open, and we'd still love to have you visit. Are you thinking of coming to Oak Hills Christian College, or do you know someone who may want to? Contact us now and find out how easy it is to come in for a Friday tour!
 Back to Real Life